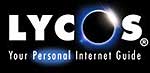 Each time you find the answer to a clue you will be asked for your Secret Treasure Key. This replaces the email address used in past contests.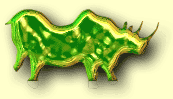 CYBERSURFARI SECRET KEY CODE DEFINITION:
This code will be your own unique key to opening the CyberSurfari treasure chest. This key code allows you to update your registration information and submit the treasures you find during the CyberSurfari contests. The Secret CyberSurfari Treasure Keys are assigned on a first-come-first-serve basis and cannot be duplicated. (one per individual or team depending on the division of play chosen) People planning to play on a school team in the Fall and Spring and individually in the summer will need a key code for their individual play as well as one for the school team.

Please Note: In order to receive credit for the treasures you find, you MUST type in your own unique CyberSurfari Treasure Key. Therefore make sure to:
Use a sequence of characters that makes sense to you.
Create a descriptive "reminder question" refresh your memory if you forget your Secret Treasure Key.
Make sure you are able to type the Key accurately and quickly (errors will result in someone else getting credit for your work.)
Jot your Key Code down and tape it to the face of your computer to ensure accuracy.